This is the Scintilla pack! It currently comes with 2 configs, and there might be more in the future!
Configs:
Rosso Carbone- Translating to "Carbon Red" This is a special one-off version of the Scintilla!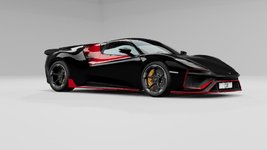 Velocita 300+- You read this right, this is a version of the Velocita that can reach more than 300 MPH!