I am super excited to finally announce that the 1967 Camro BeamNG mod made by 2FastRacing is finally
RELEASED!
This project has been in the works for months and is something I am very proud of and opens doors to many more possibilities in BeamNG.
This also comes with an all new way to communicate with the rest of the community with our new forums! You can now see important news and information and talk with the rest of the community about many varying subjects! Make sure you create a account to get notifications about our community and mod updates/releases.
We now have also started our own method of sharing your created content for BeamNG! On our resources page you can find custom mods created by the community along with all present and upcoming 2Fast Racing Mods! To see this just go to our forums and click the "Resources" tab. With all this exciting news out, here is the link to all of it. I hope you all enjoy these updates and can utilize these tools. If you have any questions or concerns please feel free to create a support ticket or ask in the forums
YOU CAN DOWNLOAD THE RESOURCE FROM OUR
REPOSITORY
!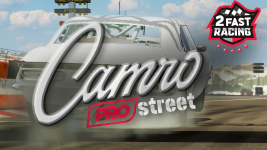 Last edited: