2FastRacing BAJA Series 2023 Race #3​
BEFORE YOU REGISTER Please keep in mind that you will be racing with many. Therefore we ask if your current computer setup cannot handle ~20 at once do not register for the event. The cars will be widely spread around the map which will help make this many vehicles less of a toll on your hardware.
We will be racing on
Mar 11 2023
following our schedule below. We ask that all racers be in our event voice chat prior to the driver's meeting and the start of the race. If for any reason you cannot make the race and you are in the list of racers selected to race we ask you to notify us as soon as possible.
​
EVENT SCHEDULE​
07:00 PM EST:

Event server is online. Open pre-running and tuning.

07:30 PM EST:

Drivers meeting. racers are expected to be in our Discord server by this time.

07:35 PM EST:

Qualifying begins for all classes.

08:00 PM EST:

Staging for 4x4 Class has started.

08:05 PM EST:

Start race for 4x4 Class has started.

08:05 PM EST:

Staging for Class 5 1600cc has started.

08:08 PM EST:

Start race for Class 5 1600cc has started.

08:08 PM EST:

Staging for Class 10 has started.

08:10 PM EST:

Start race for Class 10 has started.

08:10 PM EST:

Staging for Trophy Truck has started.

08:12 PM EST:

Start race for Trophy Truck has started.

08:35 PM EST:

Expected racer's arrival to start/finish.
EVENT LOCATION: Johnson Valley​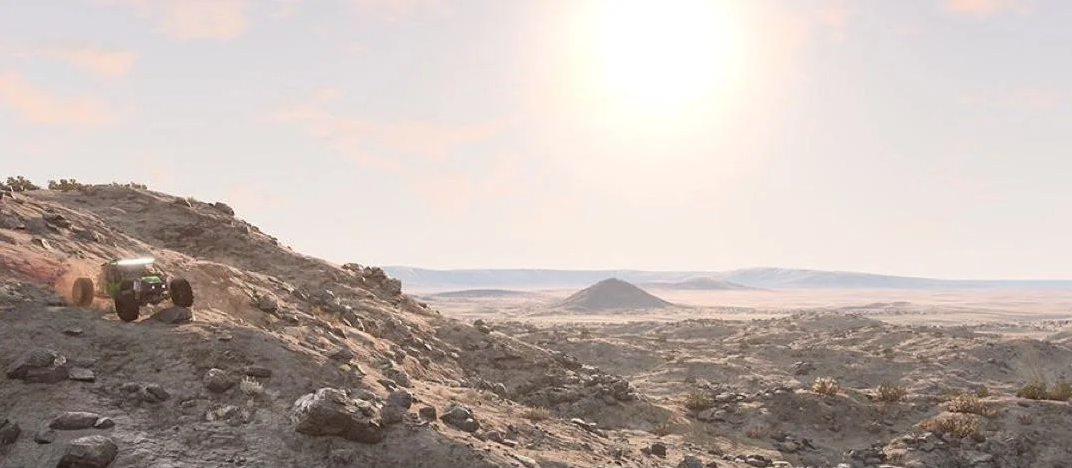 ALL RACERS
are required to read and become familiar with the tournament rules and vehicle classes prior to the event. You can find the event rules above in the "Rules" tab. These rules are only a baseline and are subject to change as needed to ensure fair competition.
NOTE: The server information will be messaged to you via our Forums on the event day.
​
HOW IT WORKS:​
ENTERING:​
Anyone is free to enter, we ask that all entries are serious and you are actually wanting to participate. If you entered and find you cannot make it to the event please let us or an admin know so we can open your slot to other participants.
JOINING:​
All registered racers will receive a Direct Message via our forums (here) containing the event server connection information. DO NOT SHARE THIS WITH NON-PARTICIPANTS. The event server information will only be sent on the day of the event at any specified time. You can explore your messages by clicking your name at the top right of the page and clicking the mail icon.
Qualifying:​
Currently, there is no qualifying and racers are selected at random via a random generator/scrambler.
RACING:​
All racers will spawn their vehicles and be prepared to stage. We will call your name to the stage and announce when it is your time to go. During the race, you are permitted to reset per the rules. Once you complete your race we will announce the winner within 24 hours of the event's ending.
SEASON & STANDINGS:​
Each event (excluding trial events) will provide some perks based on your position. For a single race the 1st place winner will receive a special role on our Discord showing off your achievements. Other perks, awards etc may be at stake but are per-event selected.
Season rankings are only counted on season-counted events. These will be identified by a race number tagged of the event and will not be included in trial or track day events. Season rankings can be found in our forums and you can learn more about it there.