(I will update it on the BeamNG Repo later, this is a 2fastracing early access exclusive bonus)
Modern ETK Pushrod V8 (for ETK K-Series and ETK 800)
Everything featured for 5.0
Engine Bay NA: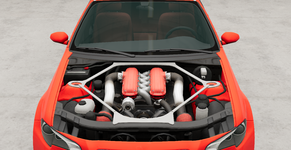 Engine Bay SC: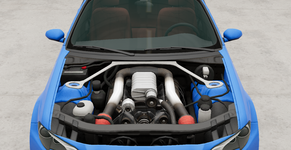 Engine Bay TT: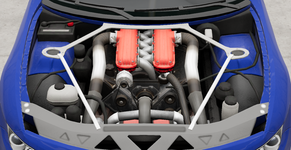 Engine Bay Diesel TT: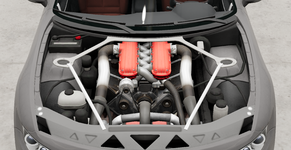 TWENTY configurations of the ETK 800 and the ETK K equipped with a 6.2L modern pushrod V8 which some equip superchargers or twin-turbochargers, 3 different Tremec-based transmission options are available including an 8 speed DCT from the C8! 19 inch Alder Powr-Push and Folk ZT55 and 20 inch Clockwise 533 and Wangan 2P Bronze/Gray rims are included (19: 265F 325R; 20: 265F, 355R) are available!
Now features a 6.6L Twin Turbo Diesel V8 as well!
It will also feature custom lettering as well for each different levels of performance tune! (Credits to
@RenAzuma66
)
NOTES: There are several more tuning options that can enable you to max the engine out at more than 2000 HP! Be careful that you choose the right parts so that the engine doesn't explode from having too much torque! The engine model is based on the Gavril V8 but also uses intake manifold from the Ibishu Pessima (2nd gen), it will use the supercharging and turbocharging components from the Bruckell Bastion V8 too, the piping for the headers and the intercooler are sourced from the Civetta Bolide's muffler too (though with A LOT of duplicating).
Also got some texturing advice from @Lordlichi2006 so that both sides of the intake manifold is now performing properly!
Enjoy the good ol' pushrod torque!