Administrator
Staff member
Administrator
2FAST RACING OFFICIAL BEAMNG WORLD RECORDS

​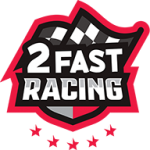 Hello and welcome to the official world records managed by 2FastRacing. We are the only organization logging and monitoring records for the game BeamNG. All record attempts must be monitored by a 2FastRacing Track Official and must be held in a way that gives no unfair advantage to the competitors. We take our record attempts seriously and professionally and will maintain fairness for all records broken.
​
Questions

&

Answers

:



Q:
How do I apply to attempt to break a record?
A:
Reply to this thread and be sure to mention the record(s) you intend to break.
Q:
How do I show that I broke a record?
A:
We do not accept video, screenshots or any other form of media. The only way to have a record officially recorded is to have a track official monitor the record being broke live-time.
Q:
Can I break a record that's not yet listed below?
A:
Yes! just describe the record you want to break/add on this thread and we will consider it as an option.
​
| | | | | |
| --- | --- | --- | --- | --- |
| RACER NAME | RECORD DESCRIPTION | CAR | MAP | TIME |
| TBD | Fastest 1/4 mile time using only a combustion engine and RWD drivetrain prepped surface. | TBD | Austrian Dragstrip Revamped | TBD |
| TBD | Fastest 1/4 mile time using only a combustion engine and RWD drivetrain unprepped surface. | TBD | Austrian Dragstrip Revamped | TBD |
| TBD | Fastest 1/8 mile time using only a combustion engine and RWD drivetrain prepped surface. | TBD | Austrian Dragstrip Revamped | TBD |
| TBD | Fastest 1/8 mile time using only a combustion engine and RWD drivetrain unprepped surface. | TBD | Austrian Dragstrip Revamped | TBD |
| TBD | Fastest 1/4 mile time using only a combustion engine and FWD drivetrain prepped surface. | TBD | Austrian Dragstrip Revamped | TBD |
| TBD | Fastest 1/4 mile time using only a combustion engine and FWD drivetrain unprepped surface. | TBD | Austrian Dragstrip Revamped | TBD |
| TBD | Fastest 1/8 mile time using only a combustion engine and FWD drivetrain prepped surface. | TBD | Austrian Dragstrip Revamped | TBD |
| TBD | Fastest 1/8 mile time using only a combustion engine and FWD drivetrain unprepped surface. | TBD | Austrian Dragstrip Revamped | TBD |
| TBD | Fastest 1/4 mile time using only a combustion engine and AWD drivetrain prepped surface. | TBD | Austrian Dragstrip Revamped | TBD |
| TBD | Fastest 1/4 mile time using only a combustion engine and AWD drivetrain unprepped surface. | TBD | Austrian Dragstrip Revamped | TBD |
| TBD | Fastest 1/8 mile time using only a combustion engine and AWD drivetrain prepped surface. | TBD | Austrian Dragstrip Revamped | TBD |
| TBD | Fastest 1/8 mile time using only a combustion engine and AWD drivetrain unprepped surface. | TBD | Austrian Dragstrip Revamped | TBD |
| TBD | Fastest 1/4 mile time using any wheeled vehicle in any configuration | TBD | Austrian Dragstrip Revamped | TBD |
| TBD | Fastest 1/8 mile time using any wheeled vehicle in any configuration | TBD | Austrian Dragstrip Revamped | TBD |
| | | | | |
| --- | --- | --- | --- | --- |
| RACER NAME | RECORD DESCRIPTION | CAR | MAP | TIME |
| TBD | TBD | TBD | TBD | TBD |
| TBD | TBD | TBD | TBD | TBD |
| TBD | TBD | TBD | TBD | TBD |
| TBD | TBD | TBD | TBD | TBD |
| TBD | TBD | TBD | TBD | TBD |
| TBD | TBD | TBD | TBD | TBD |
| TBD | TBD | TBD | TBD | TBD |
| TBD | TBD | TBD | TBD | TBD |
| TBD | TBD | TBD | TBD | TBD |
Last edited: