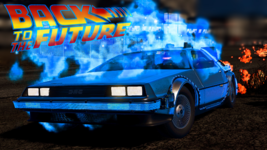 ​
​
I am very excited to announce that the DMC Delorean by Revolution Racecraft is finally here and ready to rip after finally getting 1.21 Gigawatts of power and reaching 88mph you better hold on to your seat! This mod is a massive accomplishment by the RR team and I congratulate them for what they have done. If you too are looking to go back to the future I encourage you to check out the mod here:
https://2fast.racing/forums/resourc...of-course-it-has-back-to-the-future-parts.97/
I hope everyone has an amazing Christmas and Santa brings you all that you have wanted. In case you wanted Discord Nitro for Christmas check out the Christmas giveaway in our Discord #
giveaways channel for a chance to win yourself 1 month of free Discord Nitro.
GIVEAWAY:
https://discord.com/channels/726524020111048766/731627850557554729/924330361616498728