If you have the old version installed, you will need to remove the old version and clear your cache or you will have no texture issues​

Debatably the hottest new car of 2020, the MKV Toyota Supra comes to BeamNG!
This mod features:
Fourteen Configurations: I4 (M), I4 (A), I6 (M), I6 (A), Kuhl Nagoya, Liberty Walk, Varis Supreme 90 Edition, ings N-Spec, Artisan Type1, Artisan Type2, HKS Premium, Heritage, Race, and Drag

Glowmaps
PBR Materials
Interior with PBR materials and screen (DM if you can help with digital dash!)
And Much More!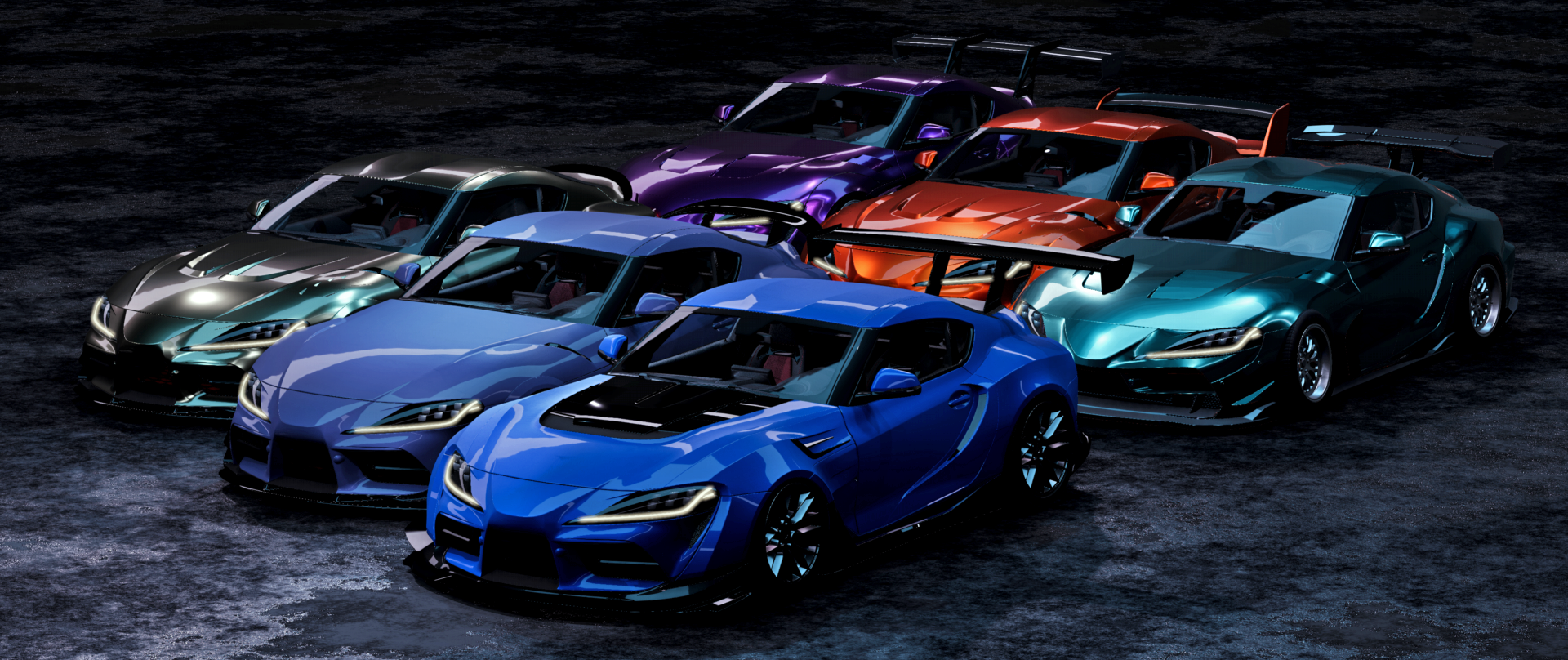 Thank you all for the support and as always let us know if we can help get this mod set up for you.
discord.revolutionracecraft.com
Model Credits:
raddysa71arxi
BossAlien (CSB for model extraction)