Rotary powered Starlet Insanity!
Our Discord Server Can Be Found Here!
This purpose built drag Toyota Starlet is a handful to drive with a true clutchless 5-Speed Manual transmission.
NOTE: The configs for this vehicle utilize RR Drag Wheel Tire Pack, if you do not have this mod installed, it'll spawn on steelies.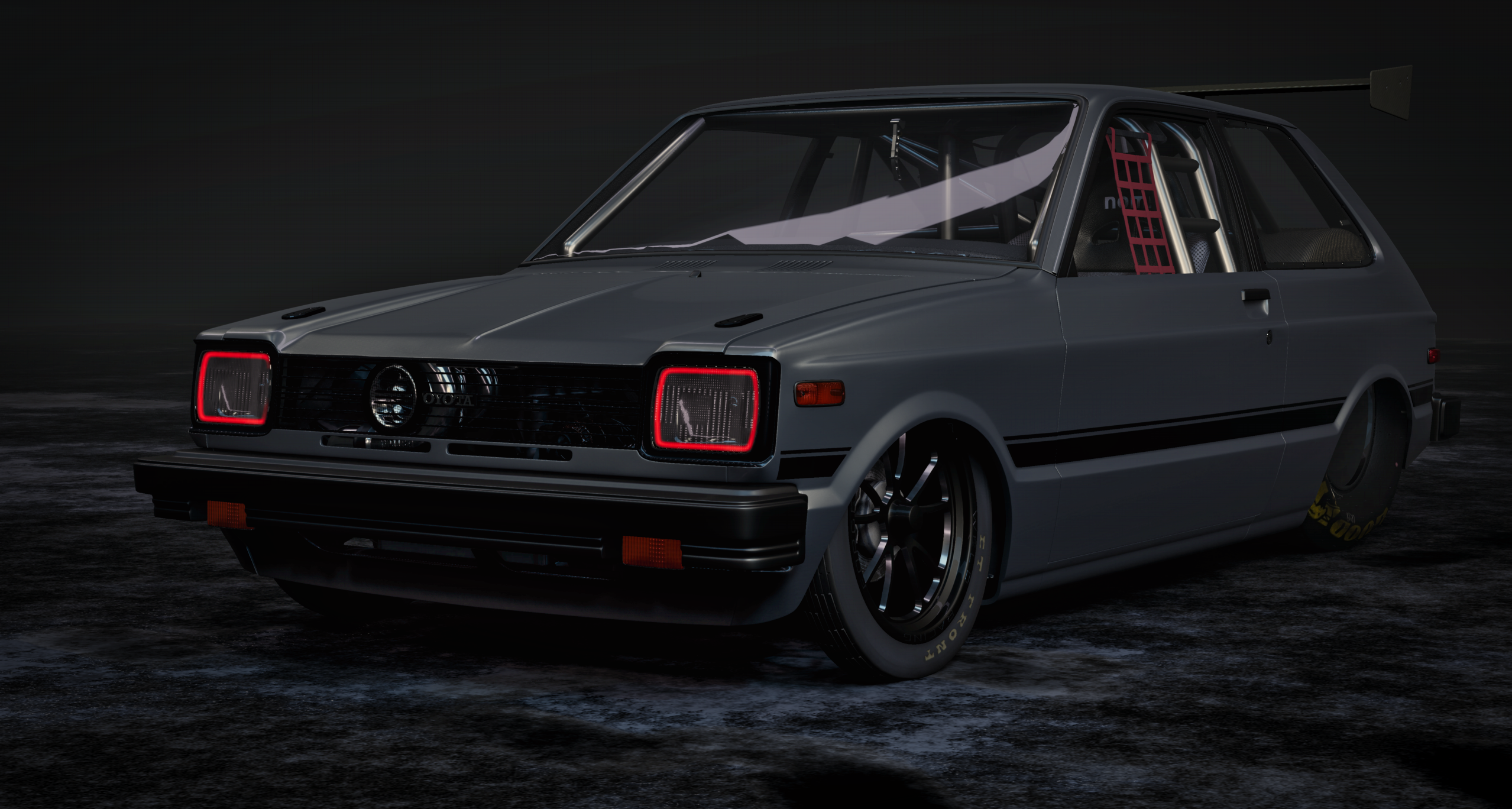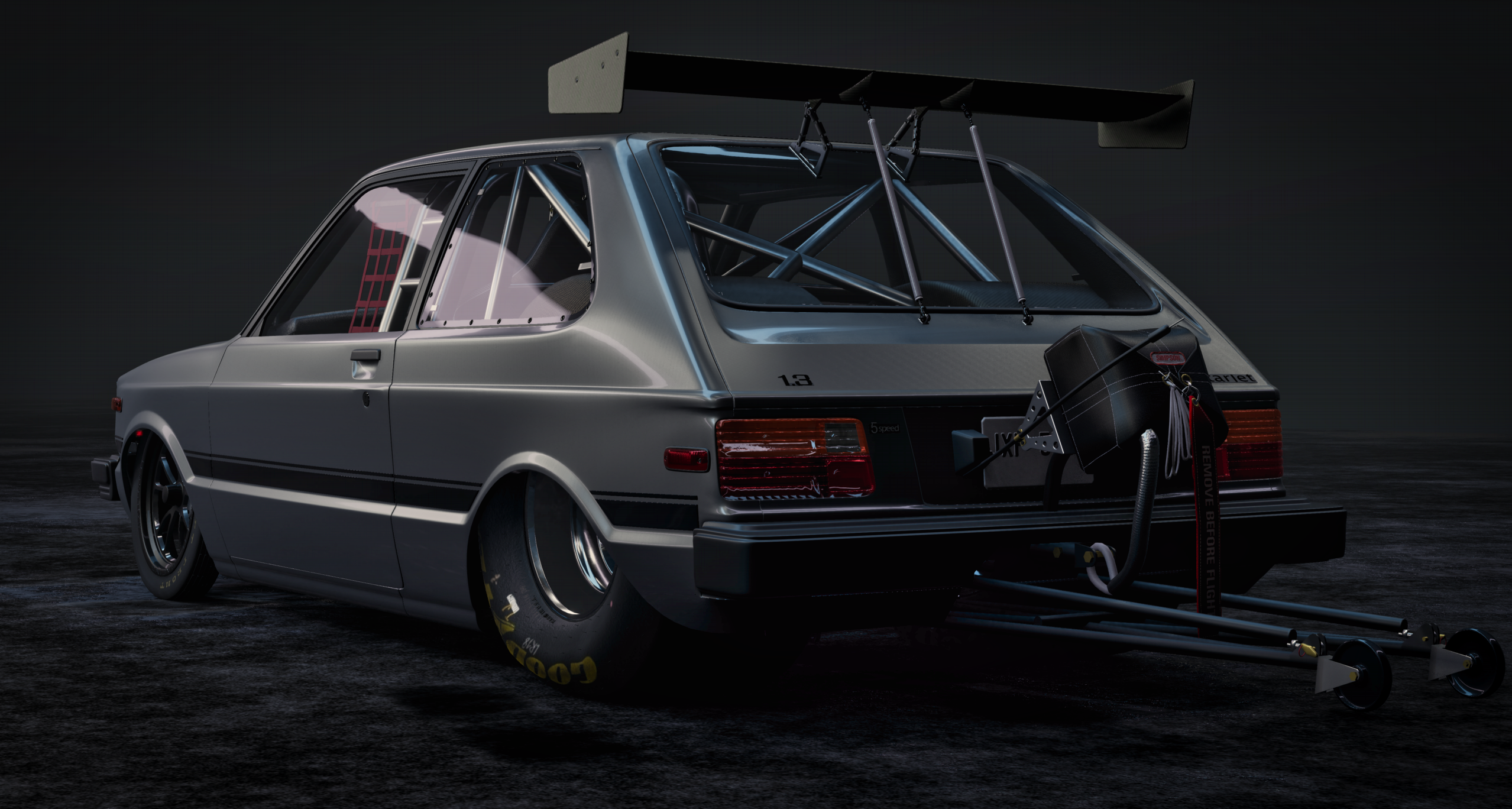 Known problems / Areas to be improved
Turbo kit lack of jbeam​

Overall minor jbeam stabilities​

Minor QOL tweaks such as glass breaking etc.

Credits:

​

Wing+Various jbeam help

@Fordster

​

Texture sourcing

@2FastRacing

​

Rotary Special FX

@AdamBlack

+

@Dee-Dop

​

Beta testing / Various helping hand

@Dee-Dop

​

Custom Clutchless Manual transmission development

@AdamBlack

​

Vehicle model D&O Racing Assetto Group.​