The following has been brought to you by Revolution Racecraft Developers
@Foxbody
and
@Dee-Dop
Fresh from the auction, and ready to go cruising!
This '75 First Generation Ford Bronco is equipped with a host of parts including several roof options, bumpers, doors, trim, wheels, a full functioning interior, and a Barrett-Jackson variant to ride in style! Sporting your choice of engines up to a 351 Cubic Inch Ford Windsor!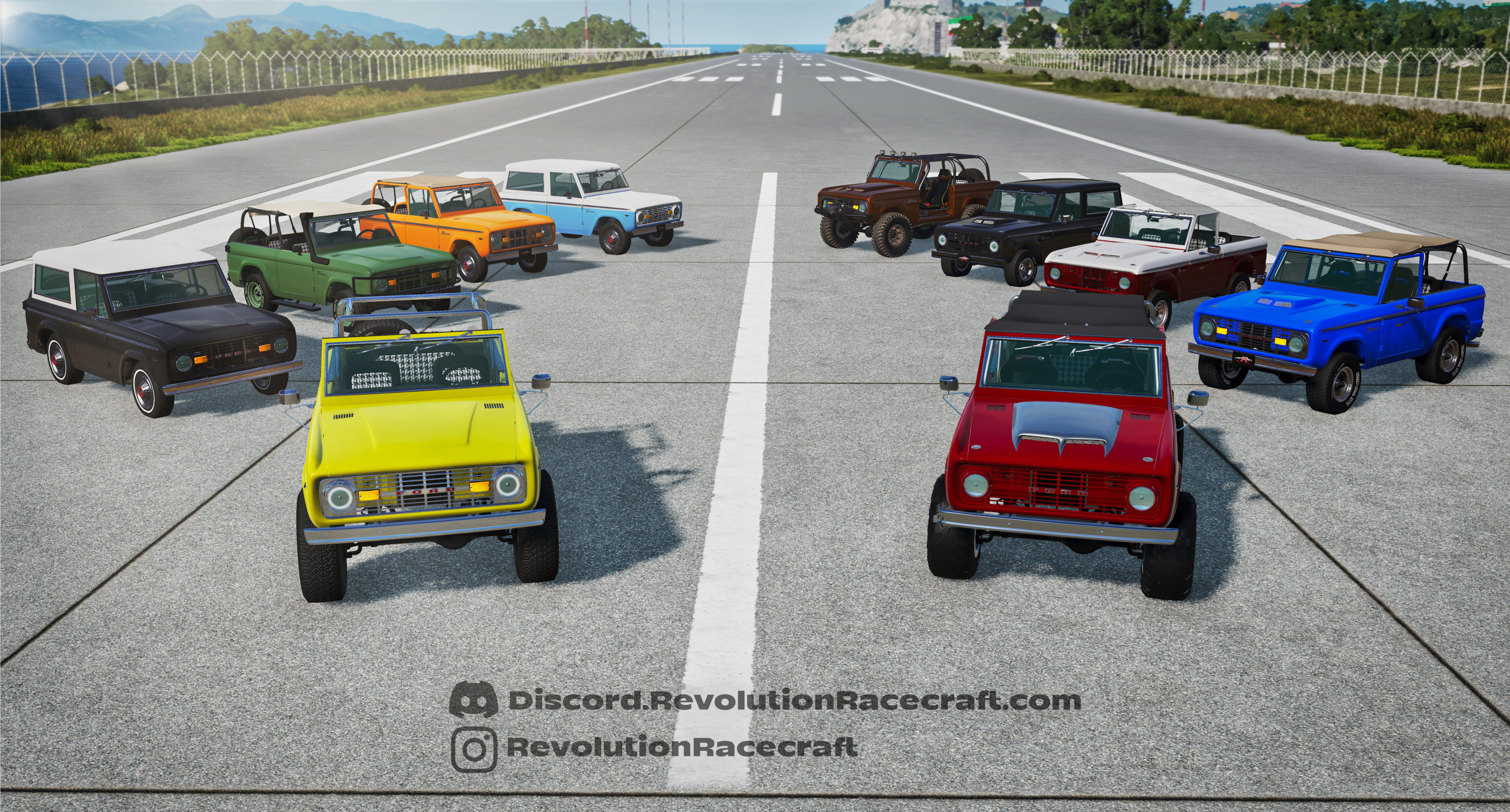 From cruising beach shore lines, to scaling mountain sides - There's no limits!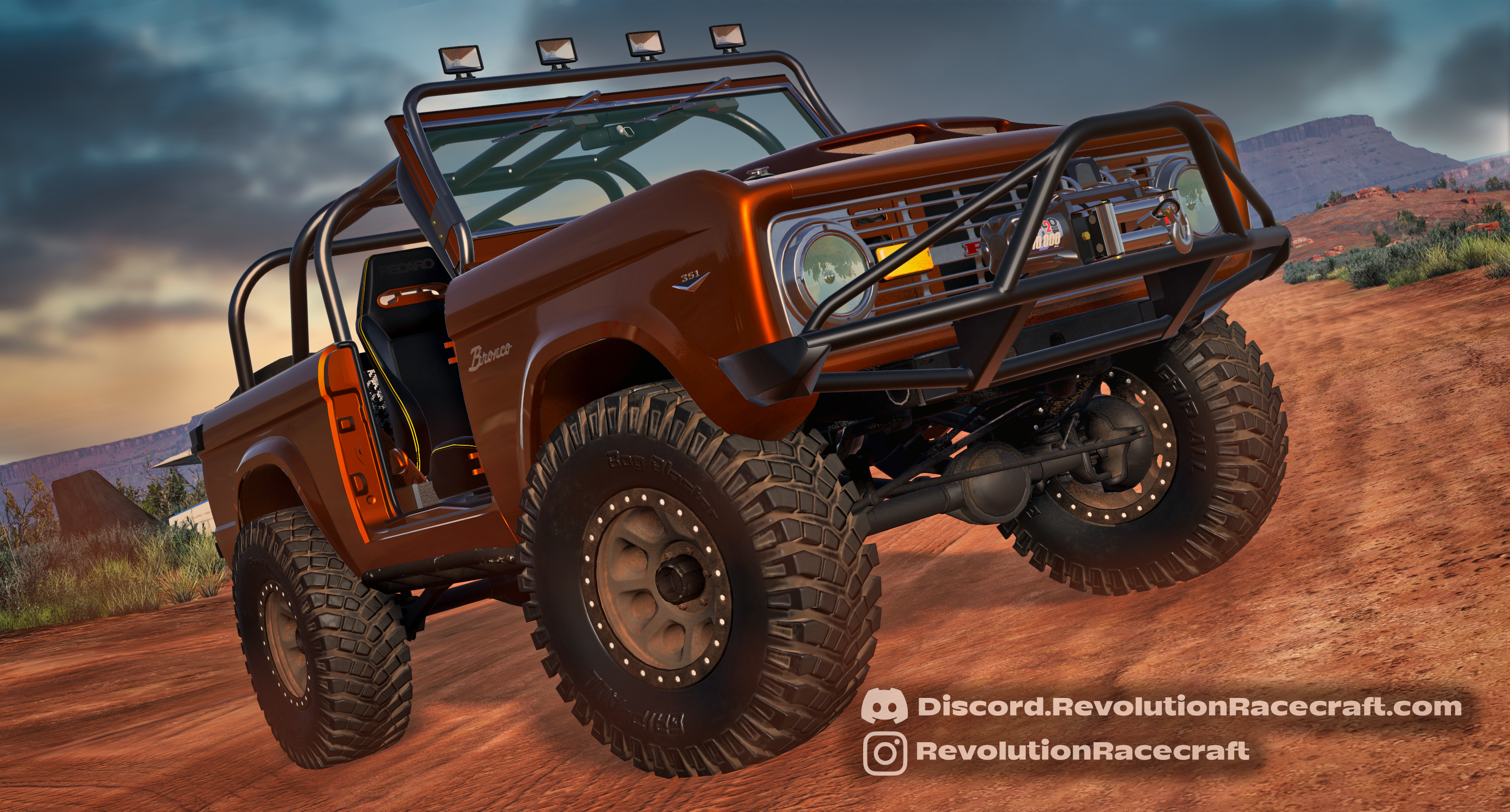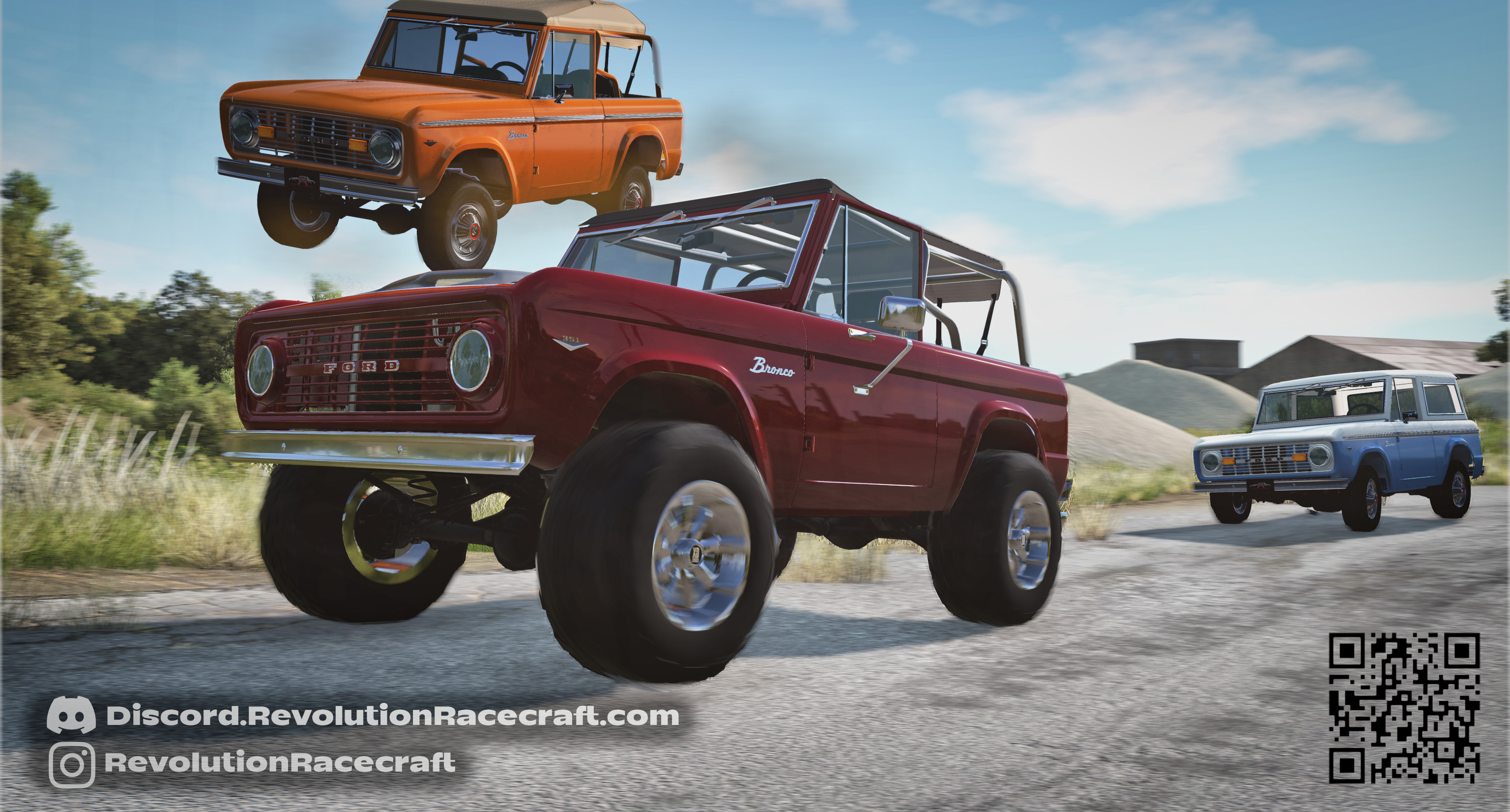 Known problems
Light forces can cause the bolt-on mirrors to possibility disconnect from the hinge but not the door​

The 351 to trans visually is bluetooth (pretty fancy technology if you ask me)​

It's not yet in your mods folder​
Our Discord Server Can Be Found Here!