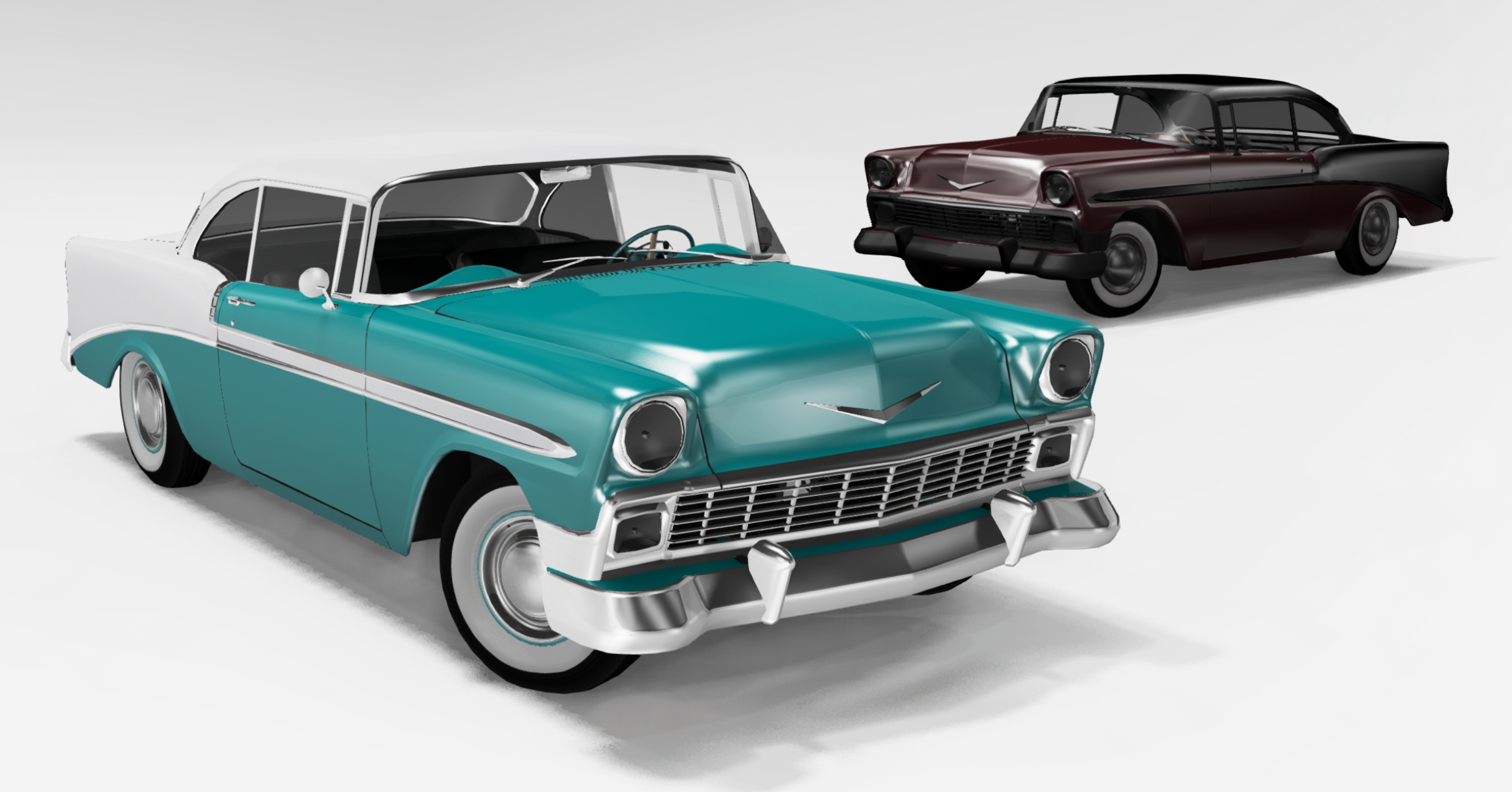 The 1956 Chevrolet Belair
---
Thanks Dylan8787 for the video!
The '56 Chevy comes to BeamNG as a variant to the Burnside. This is one of Revolution Racecraft's first originals and was originally launched as a car for the 'Battle of the 26s' event the took place on 2Fast's Drag map.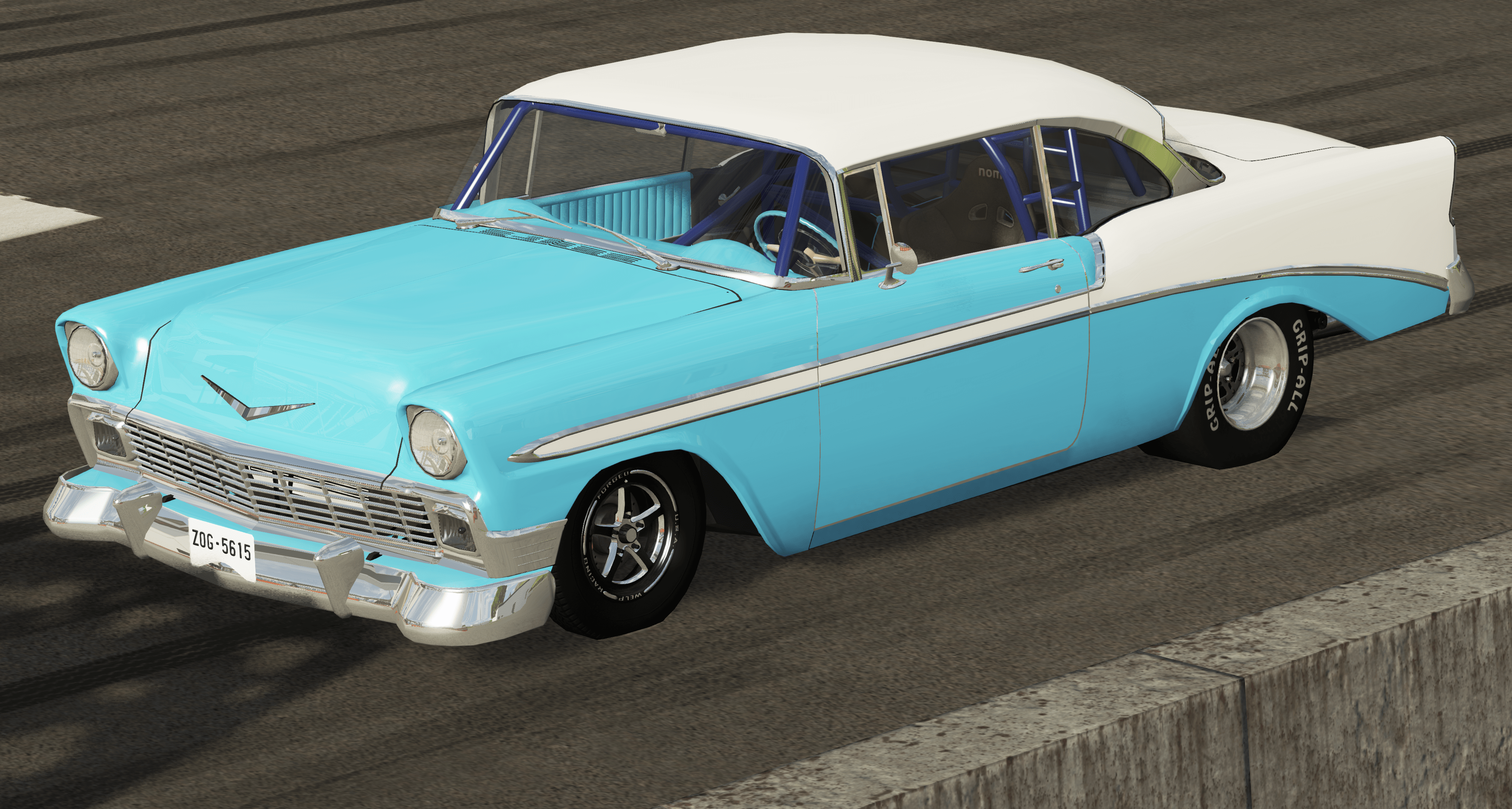 Highlights of this mod:
Colorable and clean textures provided by Meo_3000_QC
Glowmap headlights and taillights
Custom rollcage by

@PugNado12

Chrome and Blacked Out Variants
Custom built 572 motor mod configuration and Meo's parts compatibility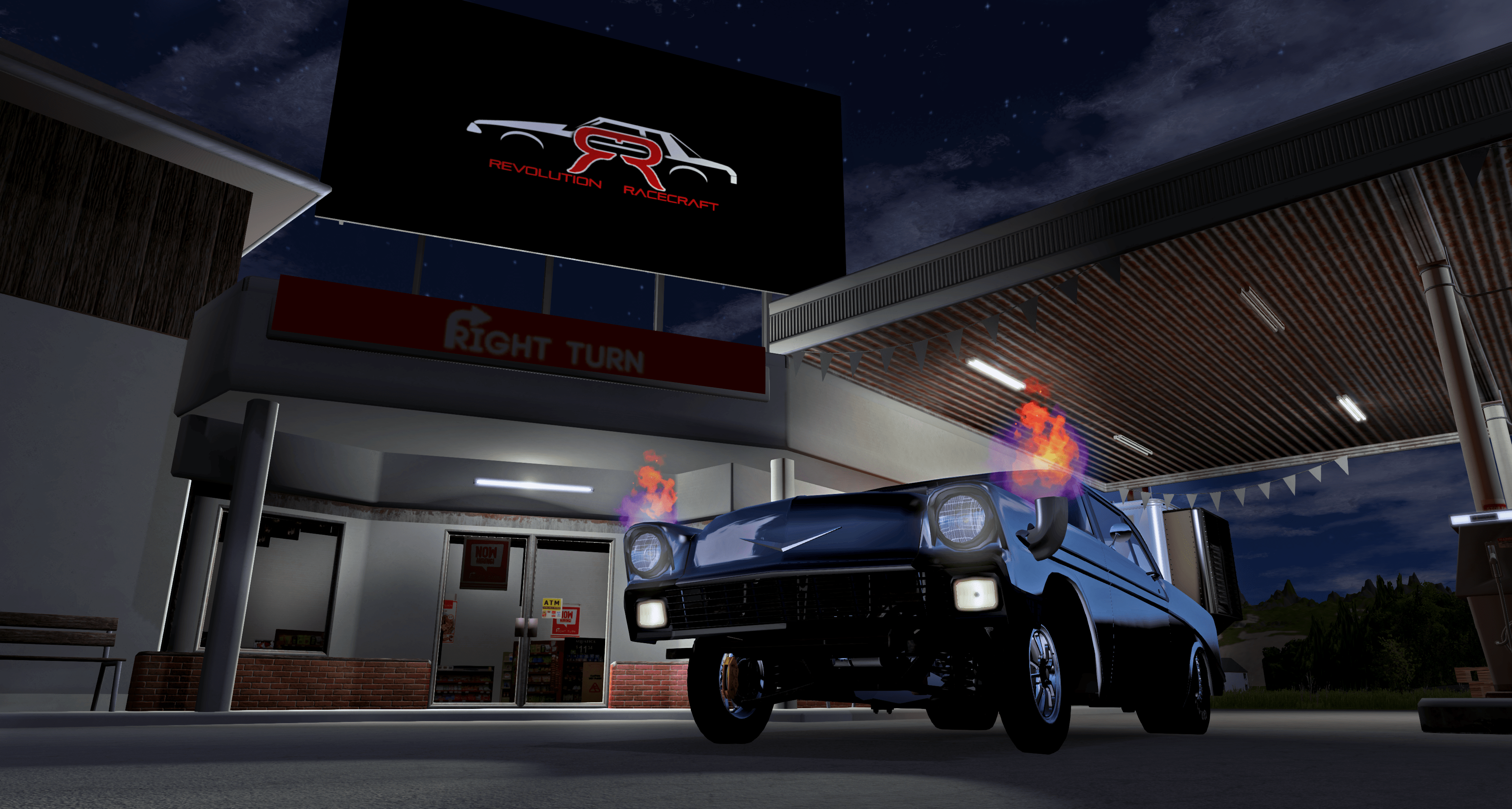 Known bugs/future fixes include:
Interior gauges do not work
Thank you for the support! More to come soon!
Our Discord Server Can Be Found Here!